I remember falling in love with Ratatouille. No, not the 2007 film starring a rat as a chef, but as a vegetable side dish. In the mid-1980's, I had the good fortune to have been hired by one of radio's great programmers to do mornings at KSD-FM in St. Louis. Bill Garcia has programmed some of the most successful, legendary radio stations in the nation's largest markets. We worked well together and played well together too! As luck would have it, we managed to find a house just a few doors away from Bill and his beautiful wife, Norma.
They became our best friends, and we spent many wonderful evenings and weekends together. Norma is one of the most sensational home cooks I've ever known. Everything she made was simply superb. One of those wonderful dishes was her Ratatouille. I had never heard of it, but I've been making it ever since. Bill & Norma Garcia are "Forever Friends."
Even though we only had a few years together, we still stay in touch. I think that if we got together today, we'd pick up right where we left off. My Ratatouille recipe has evolved over the years. I wish Bill & Norma could hop on a plane in Boston and try my version. I think she'd be pleased to see what she inspired.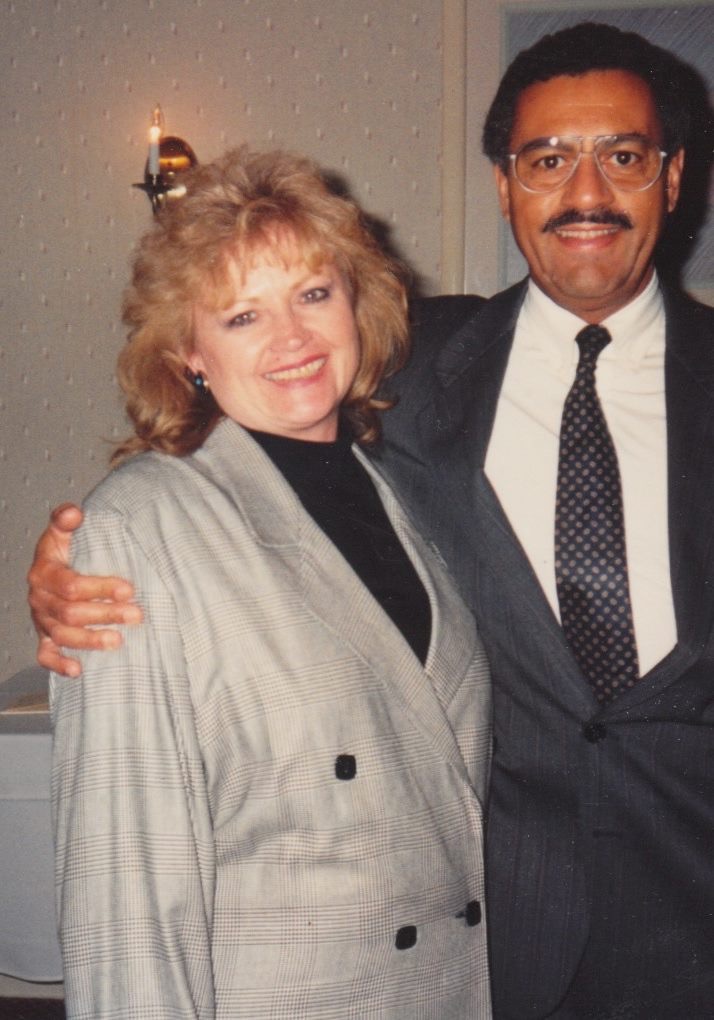 I use a charcoal grill. I prefer the flavor. If you have gas, put it on High. Put the basil, parsley, red wine vinegar, garlic, salt & pepper in a bowl. Whisk in the olive oil to emulsify and set aside.
Brush all the vegetables with canola oil and season with salt & pepper.
Place on the grill directly over heat until slightly charred and flip. This will take no longer than 5 minutes total. Remove vegetables to a cutting board. Place your cherry tomatoes on the grill (I use a grill basket for this) shake them occasionally until they char and begin to collapse.
You can grill your ciabatta bread too. Brush the cut side with canola oil, season and grill until lightly toasted. (You can also toast in the oven)
Chop the veg into 2 inch cubes and place in a bowl.
slice the bread into similar sized cubes, add to the grilled vegetables.
Add the cherry tomatoes, re-season with salt and pepper, add half of the dressing & toss gently. Put your salad on a serving platter, top with arugula. Using a vegetable peeler, shave 10 or 12 slices of parmesan for the top and add the remaining dressing.
INGREDIENTS:
1 cup fresh basil leaves chopped
1 cup flat leaf parsley chopped
1/4 cup red wine vinegar
kosher salt and freshly ground pepper
1/2 cup olive oil
2 garlic cloves finely chopped
1 eggplant cut into 1 inch thick planks
1 zucchini quartered
1 yellow squash quartered
1 red onion quartered
1 bell pepper cut in half, remove seeds
Canola oil for brushing
1 half loaf of ciabatta bread, toasted
1 cup of arugula
12 cherry tomatoes
1 chunk of Parmesan cheese